Apr. 2nd               The Power Of Praise II
Bible Reading:     Acts 16:19-25; Dan. 3:16-25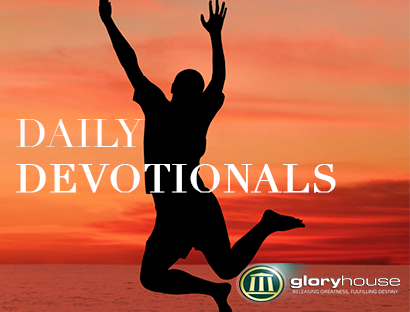 Jn. 11:41-44 'then they took away the stone from the place where the dead man was lying. And Jesus lifted up His eyes and said, Father, I thank you that you have heard me. And I know that you always hear me, but because of the people who are standing by I said this, that they may believe that you sent me. Now when He had said these things, He cried with a loud voice, Lazarus, come forth! And he who had died came out bound hand and foot with grave clothes, and his face was wrapped with a cloth. Jesus said to them, loose him, and let him go'
The above passage is an account of how Jesus' close friend had died of a terminal illness and had been buried. It was a sad situation and a crowd gathered to mourn Lazarus' passing and to also mock Jesus' apparent inability to do anything about it.
Rather than moan, complain, feel embarrassed or get angry, Jesus deployed the power of praise. He said loud and clear 'Father I thank you'. Thanksgiving in the face of difficulty and death reversed the situation and brought life to the decaying body of his friend.
Paul and Silas sang hymns so vibrantly while awaiting execution that other prisoner's paid attention. Eventually an un-natural earthquake freed them. 'Suddenly there was a great earthquake, the foundations of the prison were shaken and immediately all the doors were opened and everyone's chains were loosed' Acts 16:26
It is covenant practice to cultivate a habit of and addiction to thanksgiving, praise and worship. Give God glory at all times and in all situations. It's the responsibility of all saints towards the Ruler of the Universe.
Prayer:
Ask God for deeper encounters with His power and presence as you spend time in praise                   63:2; Acts 13:2
Contend with the spirit of depression and dejection operating in your city, home & church                   61:1-3; Ps. 42:5
Thought for the day:
The greater the threat the more intense the praise