Post Written by Pastor Charles Karanja
Seals Are Broken
Many times we go shopping and find that the product being purchased requires a seal to be broken.
Walking through the supermarket recently I began to think about the fact that to break through in life I need to break certain seals that are preventing my consumption of life's goodies.
As I continued meditating on the Word of God seeking for divine secrets that would act as pass codes for life, to break seals, I discovered that God has already provided a solution. This passage came to heart flooding my soul with a heavenly peace.
'But one of the elders said to me, "Do not weep. Behold, the Lion of the tribe of Judah, the Root of David, has prevailed to open the scroll and to loose its seven seals."' Revelation 5:5 NKJV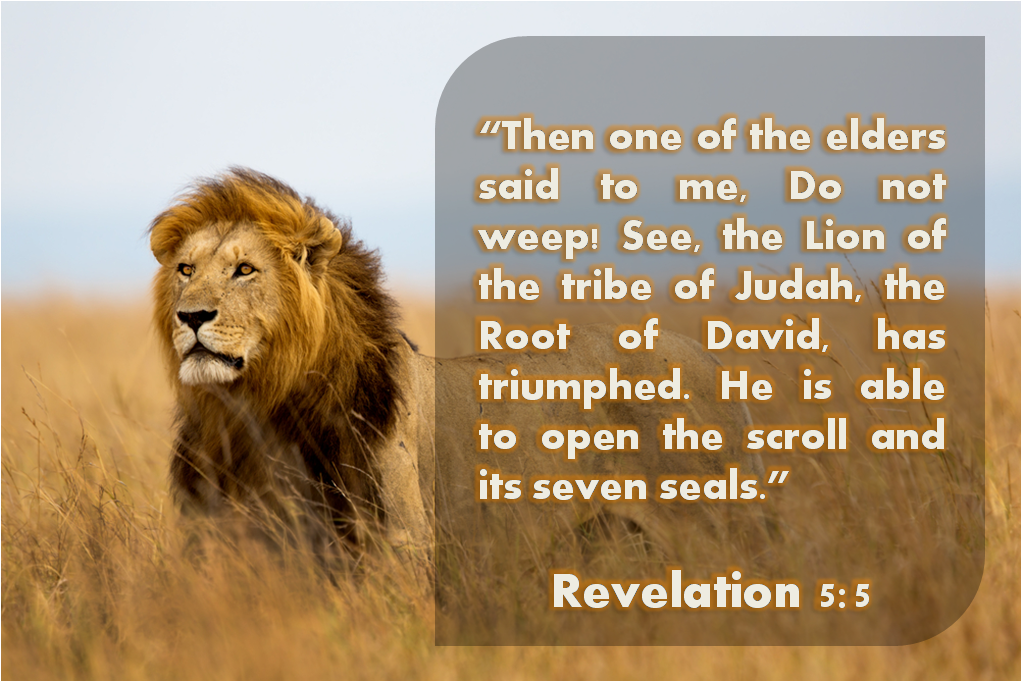 Jesus is the Word of God according to John 1:1. However, we discover another one of His many names is the Lion of Judah. As I pondered on this name it dawned on me that the Word of God is the Lion of Judah. I began to realise that the Word of God has a roar within it that unlocks the blessings of life that so often sealed by the enemy.
When a lion roars the sound fills the environment causing creatures to take flight knowing that the king of the jungle is around. A roar of a lion announces to the animals that the lion has dominion in that territory. I discovered that my speaking the Word was necessary as it gave it a roar in 'jungle' of my life.
I began to realise that in my daily walk with the Lord every decree I made was a roar of the Lion of Judah causing the enemy to know who is in charge of the territory covered by the roar. I encourage you to pray the Word by decreeing the Word of God today and always.
No more will you walk as one intimidated by life but walk knowing the Lion of Judah – the Word of God – has conquered and His roar cannot be overtaken by anyone.
Today as you go about your business give the Word a voice and see it prevail over every situation giving victory. Acts 19:20
Post Written by Pastor Charles Karanja