Apr. 9th                Joy, Gladness And Glee
Bible Reading:     Ps. 63:5; 149:2; Is. 12:3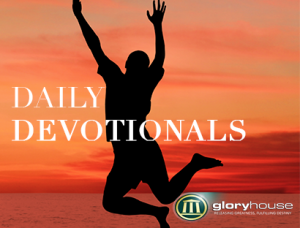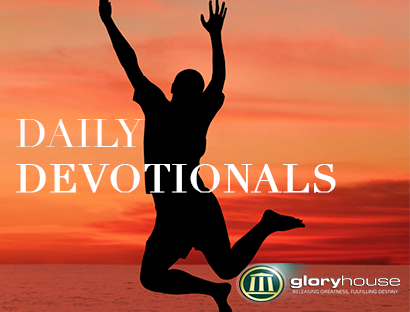 Gal. 5:22 'but the fruit of the Spirit is love, joy, peace, longsuffering, kindness, goodness, faithfulness'
The fruit of the Holy Spirit includes joy. Stop telling yourself 'I can't help myself, that's the way I am'. This is simply not true. You are a child of God and now have His nature. 'By which have been given to us exceedingly great and precious promises, that through these you may be partakers of the divine nature' 2 Pt. 1:4
David said 'my mouth shall praise you with joyful lips'; not with a sorrowful tongue. One of the presentations of praise is joyful radiance. Just being glad and full of glee are forms and expressions of praise.
Spend your days in happiness and optimistic convictions. Praise God for the things you see ahead and let joy well up in your heart. Learn from 'Jesus, the author and finisher of our faith, who for the joy that was set before Him…' pleased God. Heb. 12:2
Is. 51:3 'the Lord will comfort Zion, He will comfort all her waste places; He will make her wilderness like Eden, and her desert like the garden of the Lord; joy and gladness will be found in it, thanksgiving and the voice of melody'. Walk away from heaviness and distance yourself from sorrow and depression. Shake them off and 'do not sorrow, for joy of the Lord is your strength' for thanksgiving and praise. Neh. 8:10.
Prayer:
• Resist satanic attempts to destroy relationships; revoke addictions and stop the access of intruders into marriages. Mal. 2:15; Mat. 19:6
• Pray for agreement between couples. Each family will discover and align with God's purposes and plans. Is. 14:24; Phil. 2:13
Thought for the day:
Joy is a source of strength for kingdom exploits